Severance leads
the medical industry in Korea
The strong network between these
institutions
as well as their specialized medical services
Yonsei University Health System is comprised of the following:
Severance Hospital (including 5 specialized Hospitals, International Health Care Center, Severance Robot and MIS Center) and Dental Hospital in Sinchon, Seoul; Gangnam Severance Hospital in Gangnam area, located in the Southern part of Seoul (including 3 Specialized Hospitals) and 2 local hospitals in satellite cities near Seoul.
The strong network between these institutions as well as their specialized medical services are what give Yonsei University Health System its invaluable strength.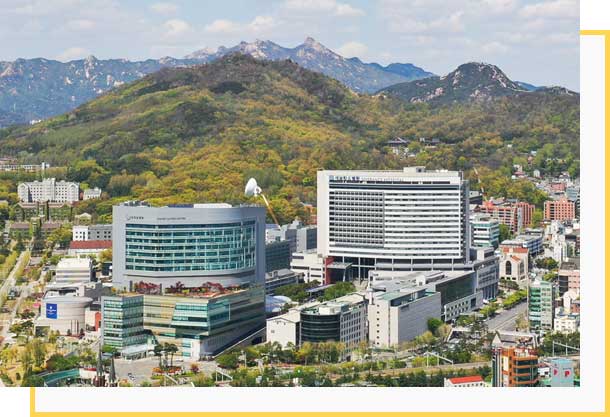 Introduction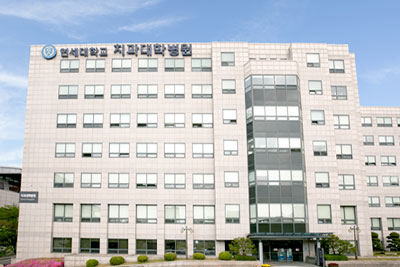 The beginning of dental development in Korea
A dental hospital constantly striving for the cutting edge
Yonsei University Dental Hospital started as a dental clinic opened by Dr. Willian J. Scheifly at Severance Hospital in 1915. As the first Western-style dental clinic in South Korea, our dental hospital has greatly contributed to the development of dentistry in the country.
Yonsei University Dental Hospital aims to continue the leadership in the dental technology and patient-centered care it has demonstrated through its history. To this end, the hospital is making great efforts in the area of oral and maxillofacial medical treatments by building an organized and cooperative treatment system between departments, and with the aid of state-of-the-art equipment and facilities. In addition, the hospital is endeavoring not only to provide treatment for patients but also to prevent and maintain patients' health after treatment, with a comfortable and pleasant hospital environment and thorough control of possible infection.
As a university affiliated hospital, our dental hospital continues to educate and produce brilliant dentists with a sense of mission and dedication, offering a high quality of medical treatment to promote the public oral health.
Why Severance?
World-Class Medical Techniques And Technology
Cancer
Comprehensive Cancer Care: Total Care Covering Cancer Prevention, Treatment, And Post-Cure Care
Professional Treatment System: 13 Specialized Cancer Centers And 5 Specialized Centers
Difficult Cancer Surgery Team: Comprehensive Patient Treatment For Advanced Cancer
Heart
World-Class Surgical Performance
Coronary Artery Disease Surgery:
An Average Of About 2,000 Cases Per Year
Arrhythmic Disease Treatment: An Average Of 1,300 Cases Per Year
Combined Heart Deformity Surgery: Mortality During Hospitalization 2.3% (5.8% In The US)
Percutaneous Aortic Valve Replacement (TAVI) Complication: 1%
Treatment Of Heart Structure Defects And Vascular And Heart Valve Abnormalities: Complication Rate 0.6%
Atrial And Defibrillation And Cardiac Resynchronization Therapy Transplantation: Success Rate Close To 100%
Rehabilitation Hospital
The First World-Class, State-Of-The-Art Robot Rehabilitation Center Opened In Korea (2018).
First Computer-Controlled Walker (C-Brace) Manufactured In Korea (2019)
Rehabilitation Treatment Specialized For Various Conditions Including Stroke, Brain Injury, Spinal Injury As Well As Pediatric Rehabilitation And Amputation Rehabilitation, Etc.
"Early Rehabilitation Program" Through Organic Consultation Between Departments Of Internal Medicine And Surgery
Robot Surgery
The First 20,000 Robot Surgeries In The World (2018)
Minimized Scarring: Scarring Is Minimized Through A Minimally Invasive Approach To Surgery.
Sophisticated Surgery: High-Resolution 3D Robotic 3D Images Are Utilized, And Slight Movements Of The Surgeon'S Hands Are Corrected.
World-Class Medical Techniques
And Technology
Korea's First International Medical Center
Interpretation For Russian, Chinese, Japanese, Arabic And Mongolian
FAST TRACK For Foreign Patients
Customized Meals For Foreign Patients (Western, Russian, Halal)
Direct Service With Overseas Insurance Companies
VIP Patient Limousine Service, Exclusive Lounge, On-Call Service, Best Service Such As Follow-Up After Returning Home