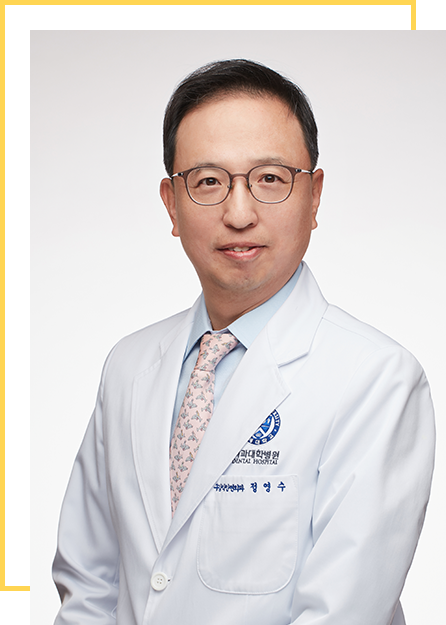 START UP
SEVERANCE 100
Bright smile, bigger love!
About 340 people, filled with passion and devotion.
The faculty is with us.
Dental treatment in South Korea began with Dr. Willian J. Scheifly, when he established the dental clinic at the Severance Hospital in 1915. Since then, Yonsei University Dental Hospital has been dedicated to the advancement of dental treatment, and its history demonstrates its contribution to the development of the dentistry in South Korea.
The University Dental Hospital is a world-class comprehensive and professional dental hospital, operating 10 departments and 6 special clinics, and all the professors, residents and other staff are striving to provide quality patient treatment.
Yonsei University Dental Hospital aims to be a hospital that serves the people with a humble attitude, values dignity, and practices true medicine based on the creative intelligence of the Christian spirit.
General Director
Yonsei University Dental Hospital
THE FORMER DERECTOR OF
YONSEI UNIVERSITY DENTAL HOSPITAL
I

KIM GUI SUN

1974 ~1975

II

YOON JOONG HO

1975 ~1982

III

LEE JUNG SEOK

1982 ~1984

IV

YOO YOUNG KU

1984 ~1986

V

LEE JONG GAB

1986 ~1988

VI

LEE EUI WOONG

1988 ~1990

VII

LEE HO YONG

1990 ~1994

VIII

KIM JONG KWAN

1994 ~1996

IX

SON HEUNG KYU

1996 ~2000

X

LEE CHUNG GUK

2000 ~2002

XI

PARK YOUNG CHUL

2002 ~2004

XII

CHAE JOONG KYU

2004 ~2008

XIII

BAEK HYUNG SUN

2008 ~2010

XIV

JO KYU SUNG

2010 ~2014

XV

CHA IN HO

2014 ~2016

XVI

KIM KI DUK

2016 ~2020

XVII

SHIM JUNE SUNG

2020 ~2022